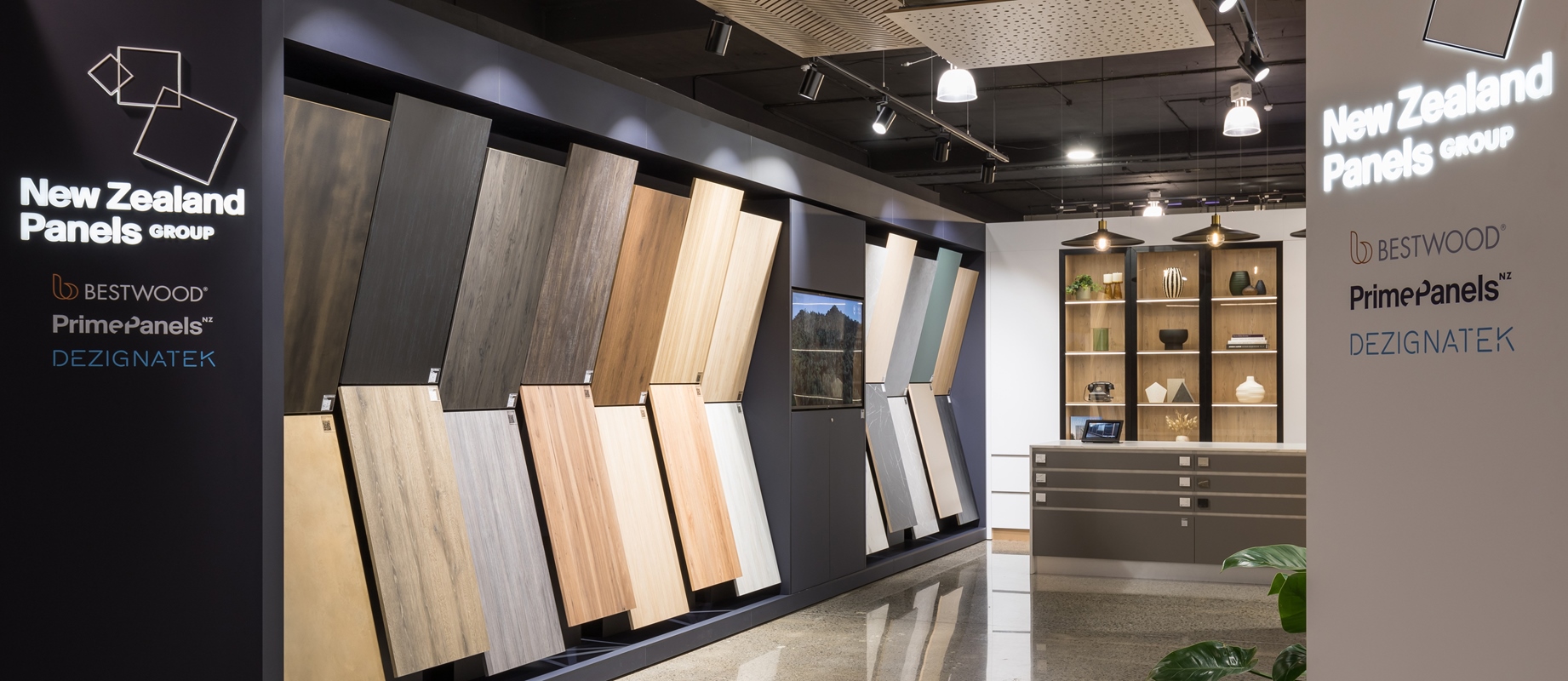 WHO WE ARE
NZ Panels Group has grown to become a leader in the interior panels sector.  Our pressed decorative panels, benchtop surfaces and custom-made cabinetry doors are chosen by NZ's leading designers and architects to create beautiful interiors for residential and commercial projects. 
We like to think of ourselves as being being easy to deal with so we can give our customers what they want. 
Aside from manufacturing high quality products, we strive to create a safe and motivating working environment for our employees. We have a passionate team who give a damn and we like to celebrate success, among our customers and ourselves.  
Learn more about our businesses:
Our Businesses
LOCATIONS
We have 10 sites across the country, from Auckland to Dunedin.
Our main manufacturing plant is located in a purpose built facility in East Tāmaki, producing pressed decorative panels and cabinetry doors. with a second manufacturing plant located in Nelson.   A particleboard plant located in Kopu, Thames manufactures medium-density particleboard panels and flooring systems. The most recent addition to the business ,facility based in Christchurch that manufactures stainless steel sinks and benchtops.
With a distribution network covering 7 sites nationwide, Impey's, our North Island joinery distributor, is located in Auckland, Hamilton and Wellington.
Anthony Shearer, our South Island joinery distributor, is located in Christchurch, Dunedin and Nelson.
Zealand, our engineered stone benchtops and acrylic panels distributor, is located in Waikato, Huntly.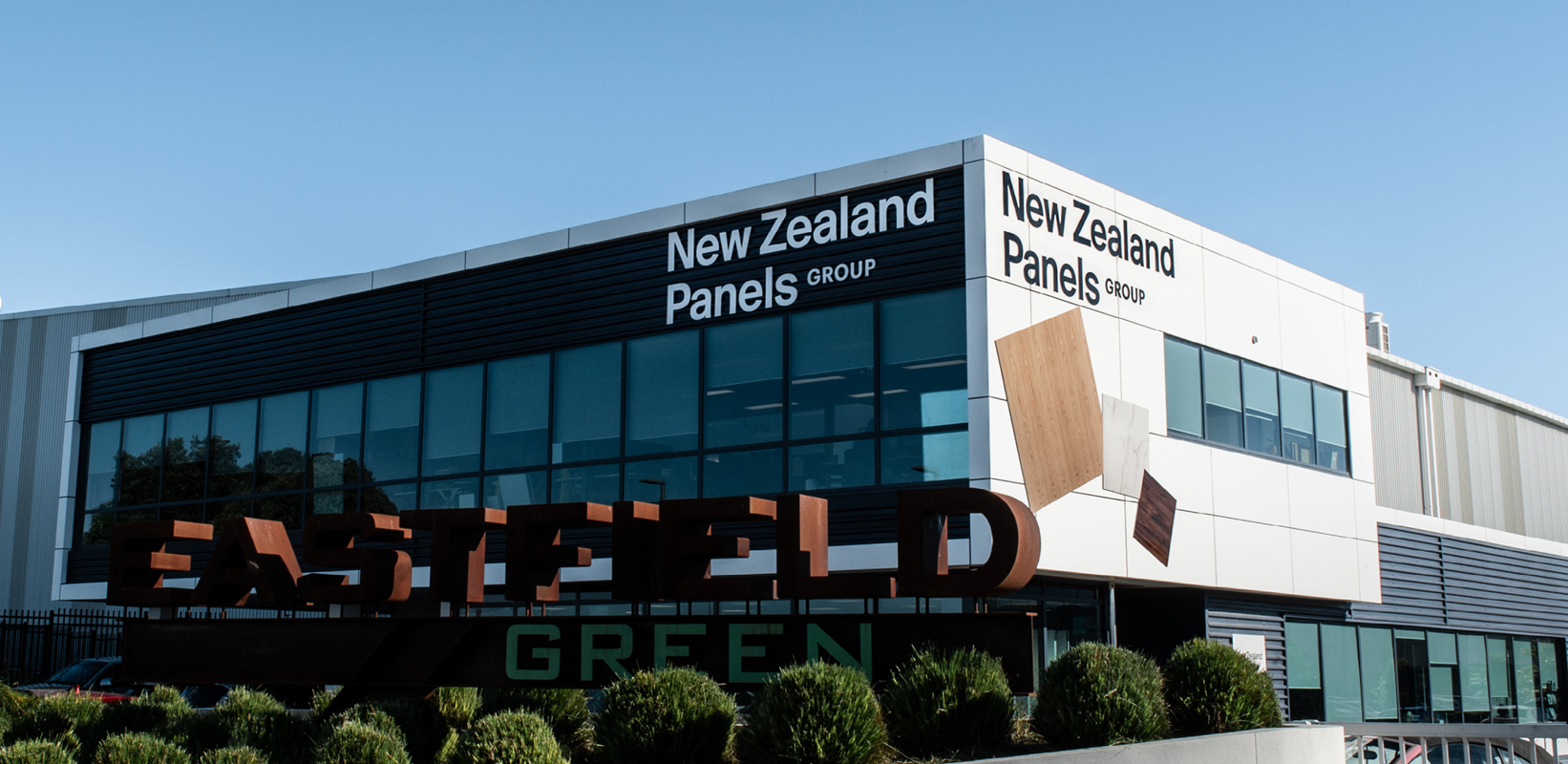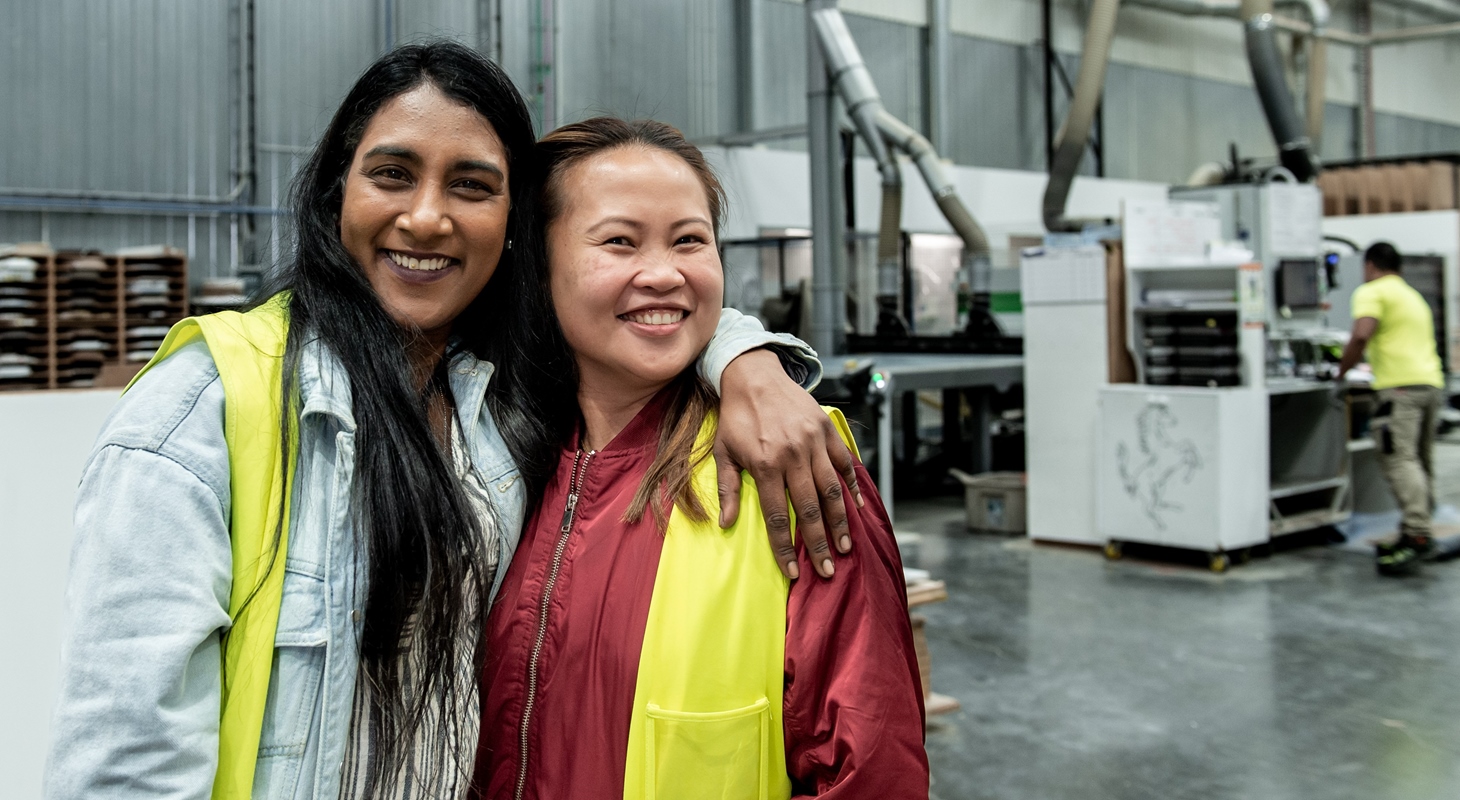 OUR VALUES
Reliable - High quality product, on time, every time
Safe - Stop, Think, Act – NZPG Safer Everyday
Caring - Passionate team who give a damn
Real - No BS
Supportive - We celebrate our customers success
DIVERSITY AND INCLUSION
Our people work in diverse teams, making for a safe, engaging, and inclusive environment.  Regardless of age, gender, cultural identity, sexual orientation, background, work style or approach, everyone feels welcome and is encouraged to be themselves no matter which area of the business they work in.
Our vision is to create a workforce that reflects our diverse customer base and helps us better serve their needs.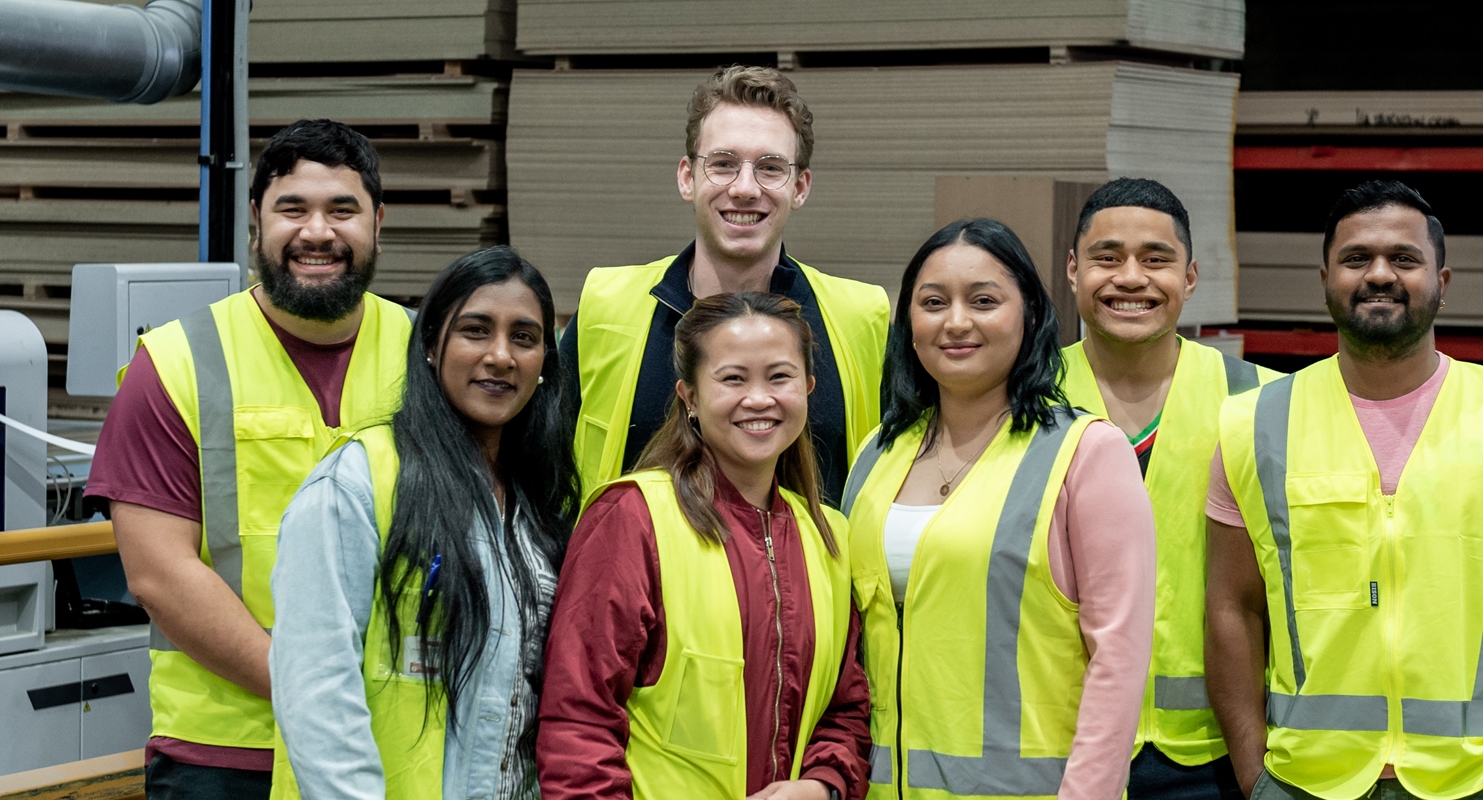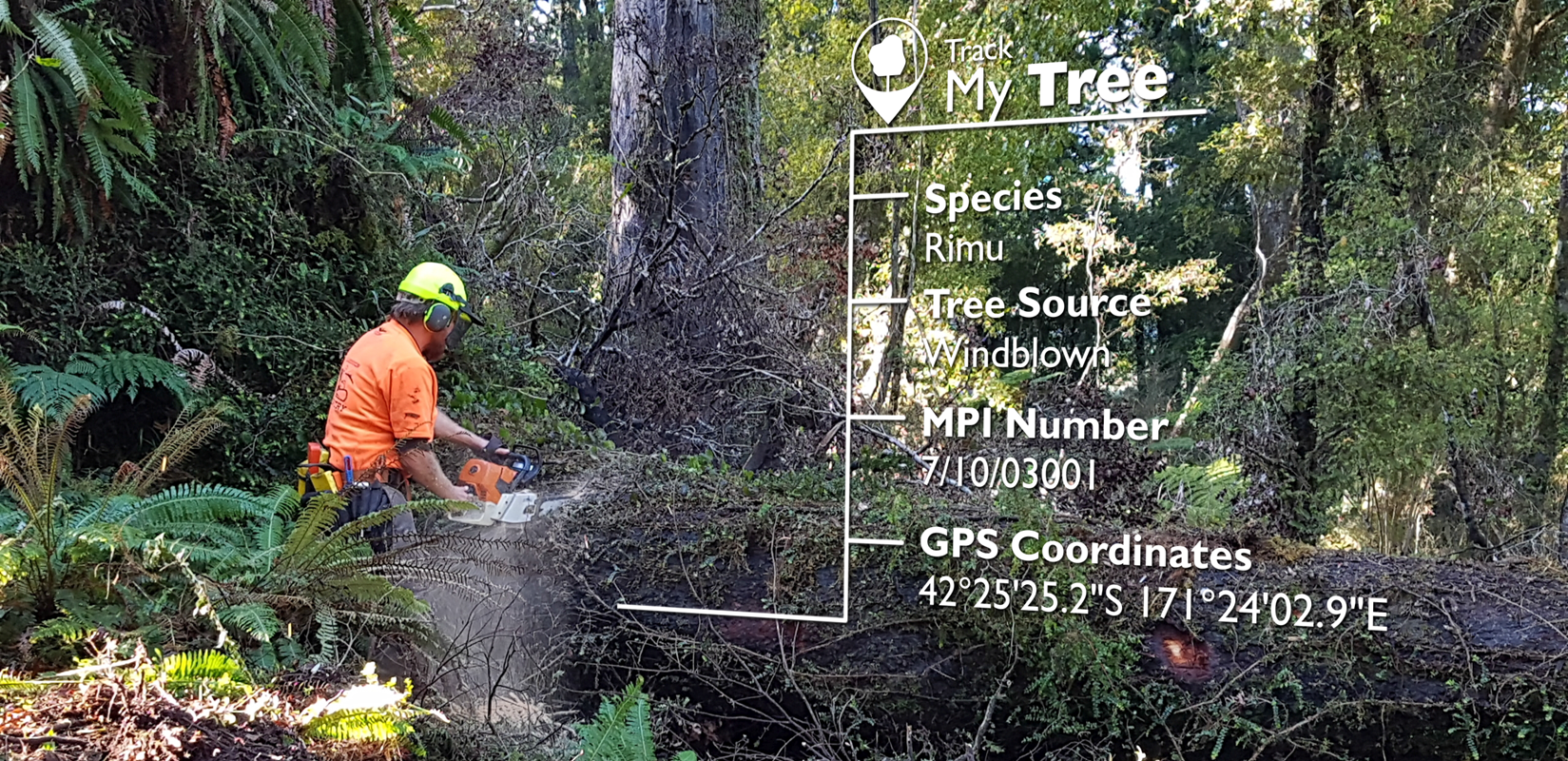 SUSTAINABILITY
NZ Panels Group is working hard to reduce its environmental impact right across the business. 
In 2020 it appointed Zyran Scharf to the role of Sustainability Manager with a clear brief to reduce waste and energy usage, increase recycling, ensure supplied materials are sustainably sourced and transition the vehicle fleet to hybrid or electric vehicles. 
The ultimate sustainability goal for the company is to move to be carbon-negative.