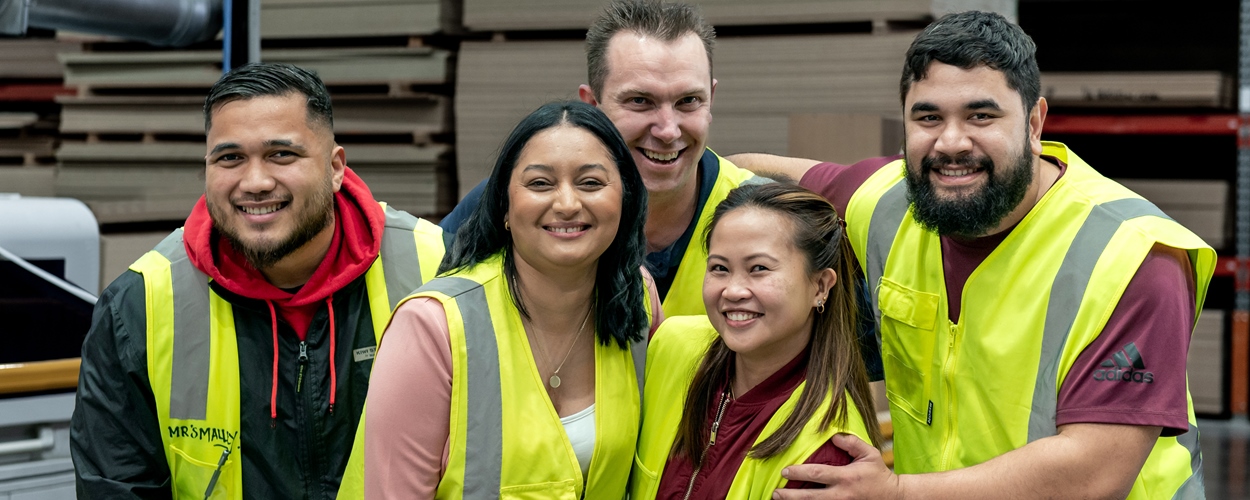 From small beginnings in 2002, NZ Panels Group has grown to become a leader in the interior panels sector. Our pressed decorative panels, benchtop surfaces and custom-made cabinetry doors can be seen in residential and commercial interiors across the country.
We also own a nationwide network of joinery merchants along with a particleboard plant making flooring and panel substrates as well as New Zealand's largest sink manufacturer and distributor.
We pride ourselves in manufacturing high quality products and being easy to deal with so we can give our customers what they want.
We strive to create a safe and motivating working environment for our employees and have a passionate team of over 300 employees who give a damn, look out for each other, like to celebrate success and jealously preserve our company culture.
We're looking for a range of talent across multiple roles and divisions to join our team.